VACATION AT LAKE CONSTANCE OR SHORT BREAK IN UEBERLINGEN - ACCOMMODATION IN HOTEL OCHSEN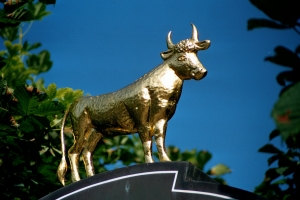 Hospitality and ambiance have a long tradition at Hotel Ochsen in Ueberlingen at Lake Constance: the patrician house of the Mader family that harbours the "Ochsen" today, has already been a highlight of social life in historical Ueberlingen.
Today we are pleased to welcome you in Hotel Ochsen in the historical Old Town of Ueberlingen vis-à vis the Mantelport. Our traditional hotel is family property since more than 100 years and our guests appreciate our personal style and the comfortable ambiance of Hotel Ochsen.
Discover Lake Constance, explore historical Ueberlingen and enjoy your leisure time by using any of the manifold leisure time facilities of the Lake Constance region.